With its background in the prevention of risks related to soil and subsoil industrial activities, Ineris is a public expert of reference for all stakeholders in the mining, post-mining, subterranean storage and deep drilling industries; and more generally, for open pit, subsurface and deep subterranean industrial operations.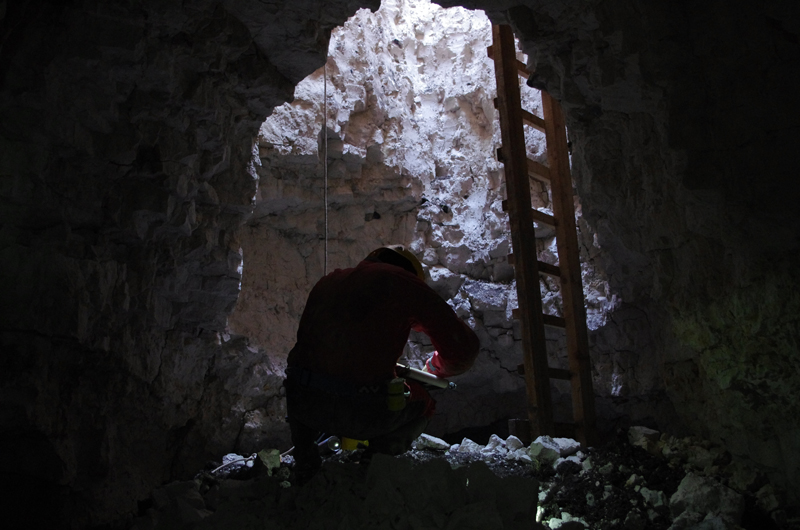 With a forward-looking focus on the major challenges of the energy transition and the impact of climate change, the Institute's expertise covers the full lifecycle of industrial activity in France using a multidisciplinary and multi-risk, end to end, approach. Ineris also helps industry remain safer with long-term monitoring, if needed.
To fulfil this mission, Ineris structures and develops its expertise and risk analysis methodologies around four cross-disciplinary themes:
The study of the mechanisms behind changes in geostructures, both above ground and underground, and their interactions with the surrounding environment. This research work involves observing, modelling and quantifying (the mechanisms of) deformation, collapses and disturbances, erosion and degradation, the progressive dissolution of rock and soils, transfers of fluids and gases between sources and targets, between the subsoil and the surface;
Instrumental observation and operational monitoring entails both mastering proven methods and technologies for collecting, analysing and tracing, in near-real time, the highest quality geotechnical and geophysical data on the soil, subsoil and environment; as well as driving innovation and contributing to the evaluation of emerging technologies;
Multiphysical numerical modelling of rocky environments and geomaterials. Numerical simulation, using tools and methods that are constantly evolving, is essential to the study of complex phenomena. It considerably increases the expert's ability to explain or predict, and helps shed light on the many unknown geotechnical and environmental factors surrounding an industrial site and its potential area of impact;
Physical interactions between soils and structures. This involves studying and evaluating methods for mitigating the impact of cavities and subterranean structures that create ground movement and threaten vulnerable buildings and infrastructures.
The specialists at Ineris have developed unique testing platforms and methods based on broad, collaborative and open research with the goal of advancing knowledge of soil and subsoil risk prevention.