Solution cavities, rock edges and unstable slopes
There are strong similarities between geotechnical movements caused by nature and those caused by humans. Ineris has developed a leading expertise in evaluating and monitoring ground movement risks related to solution cavities, rock edges and unstable slopes.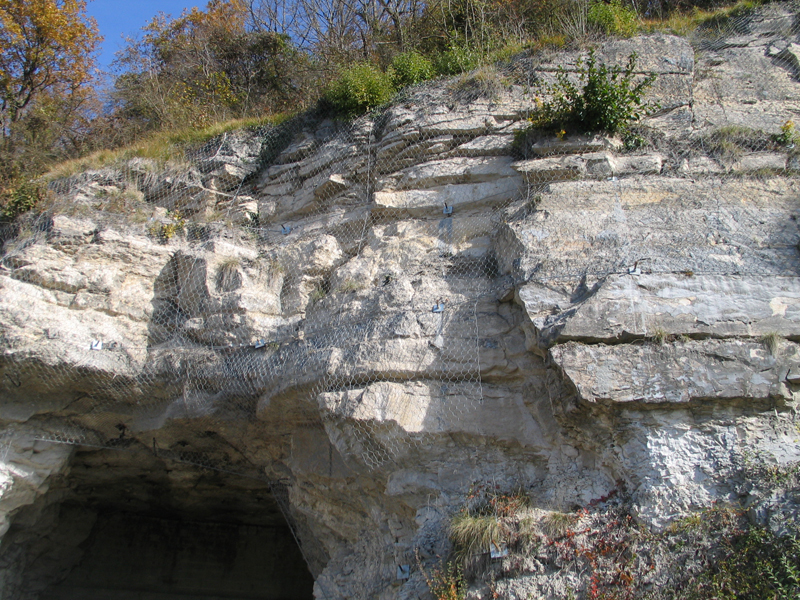 This integrated expertise, which relies on multidisciplinary competences, proven methodologies and innovative tools, was developed through numerous research projects, the Ministry of the Environment support program and the expert consultations Ineris provides to mining industries and other public bodies. The complementary nature of these three domains allows Ineris to continually improve knowledge, means and tools used in the pursuit of more efficient risk management policy. Ineris regularly publishes guides and reviews to be used by stakeholders in ground movement risk management.
The Institute covers all aspects of gravitational risk, from identifying geotechnical hazards, to diagnosing and analyzing the factors involved, to evaluating stakes and proposing risk mitigation solutions. It works in all types of configurations, for basic ones as well as more complex ones: underground works (cavities, access engineering works, active or abandoned tunnels), mining waste dumps and deposits, waste storage facilities, slope movements, slopes affected by underground cavities, quarry rock faces, rock fall hazards, and urbanized areas vulnerable to field dissolution (gypsum, salt, anhydrite, etc.) or to swelling and shrinkage of clay-based soils.
Ineris is deeply involved in evaluating the impact of climate change on ground movement (cavities, dissolution, unstable slopes). It publishes advanced-knowledge reviews on the subject and proposes concrete actions to help territories understand, observe and adapt to these phenomena.